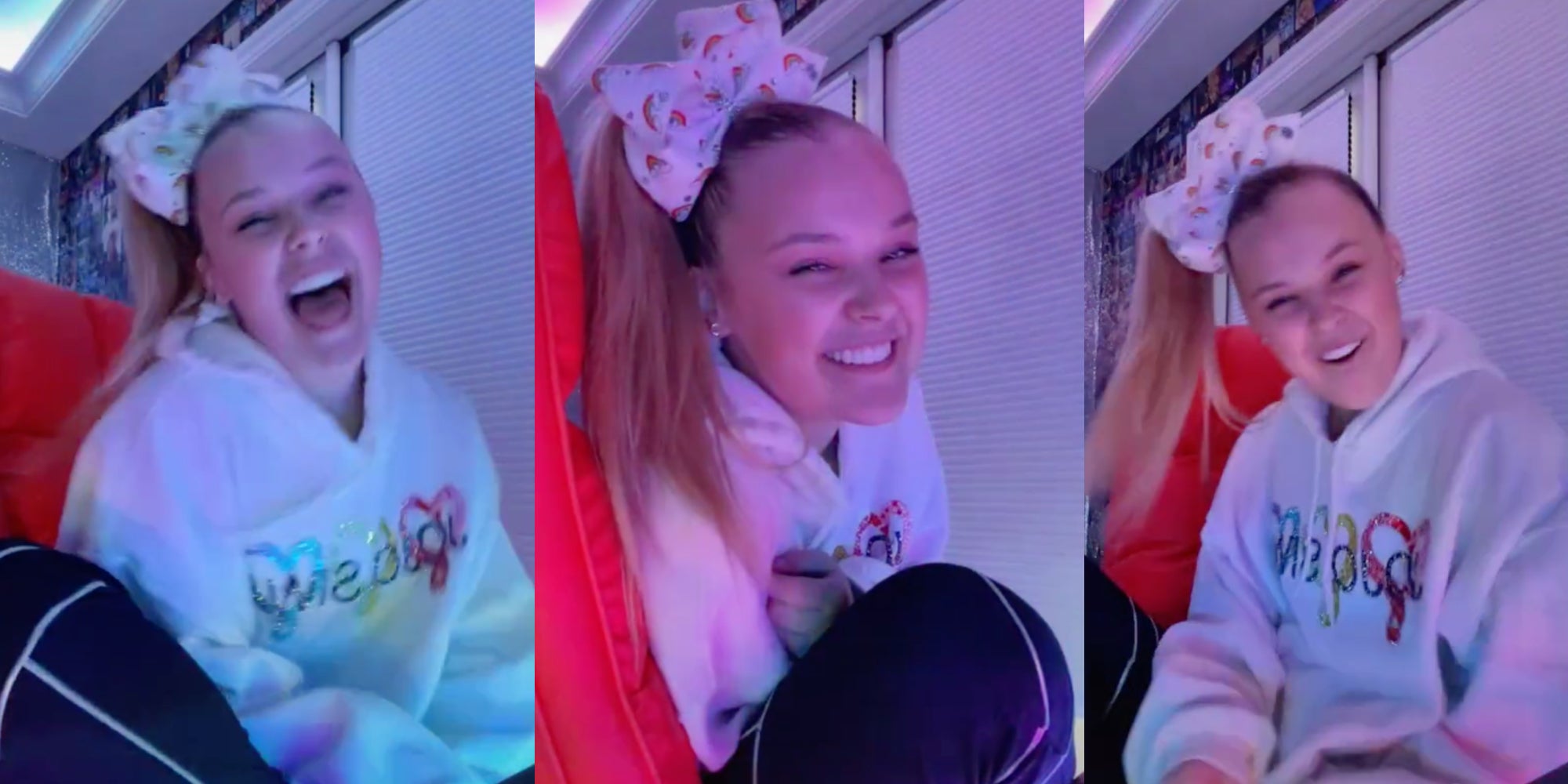 Children's music, television, and dance star JoJo Siwa is most commonly known for her appearance on Dance Moms, her hit singles "Boomerang" and "Kid in A Candy Store," and her bright, eccentric, fashion marked with her signature hairbow. She is idolized by children all over the world, and when she came out as part of the LGBTQ+ community, it was a monumental moment.
On January 20th, 2021, Siwa posted on her Tiktok account a video in which she mouthed the lyrics to the song "Born This Way" by Lady Gaga. It was the verse "No matter gay, straight, or bi, lesbian, transgendered life, I'm on the right track baby, I was born to survive," that sent the internet in an outburst of emotions. Family and friends congratulated her, many fans expressed love, and some people were left confused by her video, as she didn't completely confirm her sexuality yet. Two days later she posted to her Twitter account and Instagram story a photo of herself wearing a shirt saying "Best. Gay. Cousin. Ever." with the caption, "My cousin got me a new shirt." This confirmed that she is in fact a member of the LGBTQ+ community.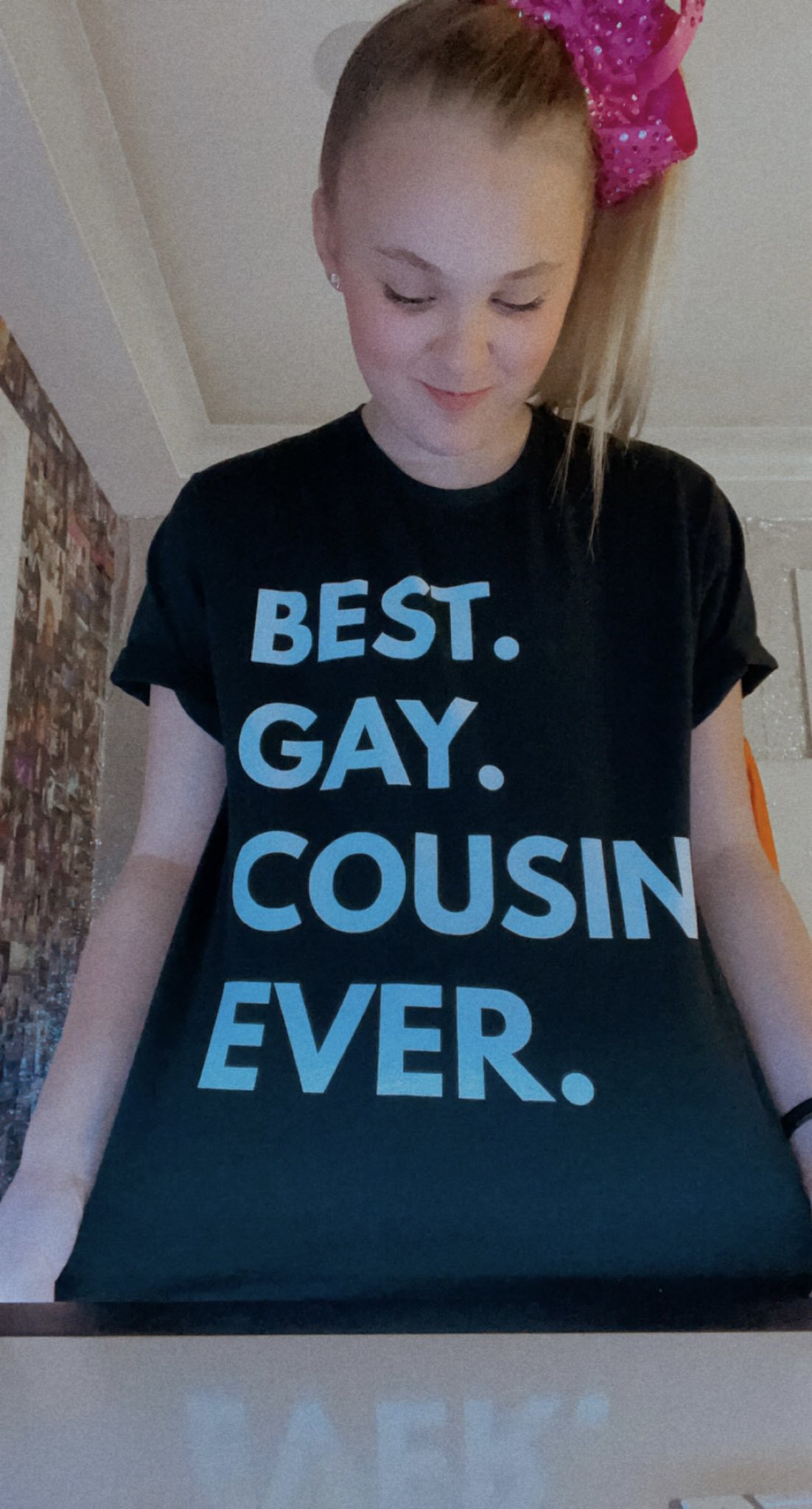 Since her coming out, she has come forward in a live stream with fans that was later posted to her social media accounts and said that she is feeling "happier than she has ever been" and that she's receiving "endless love". "I want people to know that there is so much love in the world. There's so so so so much love and it is so incredible and so amazing. It's wonderful," she beamed. When asked by a fan what her label is, she responded that she doesn't specify because she is still unsure. However, she did make clear, "I think humans are awesome. I think humans are really incredible people. Right now I am super duper happy and I want to share everything with the world, but I also want to keep things in my life private until they're ready to be public."
On February 3rd, 2021, Siwa spoke as a guest star on The Tonight Show with Jimmy Fallon. She revealed that she has a girlfriend, whom she described as "the most amazing, wonderful, perfect, most beautiful girlfriend in the whole world," and that she was the one that encouraged her to come out. She also acknowledged the stigma surrounding coming out and how scary it can be. "Of course not everybody in the world is going to accept it right now, but there are so many people that are going to accept it right now," she said. "And like I say, even if there's a million people that don't accept it, there's a hundred million that do."
Jojo Siwa's coming out is incredibly inspirational and significant for her young audience to see. Young adult celebrities and child stars in the past often dreaded coming out and didn't come out until years after the peak of their fame due to rampant homophobia and transphobia in society. But in Siwa's case, she is more popular than ever and her coming out shows kids, especially young LGBTQ+ kids, that it is okay to be who you are and that not being heterosexual or cisgender is a normal and acceptable thing that is not to be shamed for.
Sources:
https://www.cnn.com/2021/02/04/entertainment/jojo-siwa-girlfriend-trnd/index.html