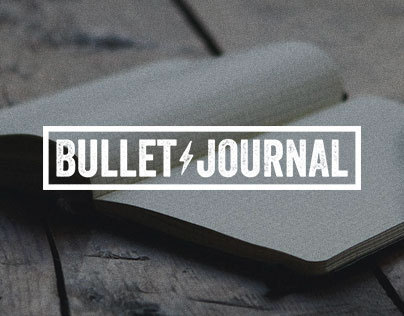 Growing up as a kid, having a diary wasn't out of the ordinary. It was a place where kids could release all of their pent-up energy without having to give up their privacy. As a child, I tried countless times to keep a diary, but it never seemed to be something I could keep up with. It wasn't until I found out about bullet journaling that I got to experience the most balanced life.
For today's article, I will be giving you tips on how you can start your own bullet journal. Please know that each person can tailor this list to meet their own specific needs.
The first thing that I would like to go over about bullet journaling is how I thought it would be stressful to keep up with, but it really isn't. One of the best things about bullet journaling is that you can really do it whenever you want to. With diaries, many people feel like they have to keep up with it every day, but with bullet journaling, that's not the case.
Another issue that people have when keeping a diary is that the structure and strictness of a diary prevents them from being able to write freely. When it comes to writing in a bullet journal, the majority of them either have no lines or just dots. This allows people to have more creative freedom and allows for a calm and centering experience.
The first thing that I put in my bullet journal was an index. Your bullet journals index is very important, for it allows you to see where things are at a quick glance. How you make your index is by first giving yourself two blank pages at the beginning of your bullet journal to start. Your index should at least take up two full pages front and back. If you look at the picture above, you can see that I divided each page into two columns using ducktape. Using ducktape isn't necessary because you could really just use a black sharpie marker, but I used it to give my own personal touch. The column on the left is what I used to put my page numbers and the right one was used for the topic.
Before you get into the process of beginning your spreads, I would advise you to number your pages. Numbering your pages is important because without them, it will take you longer to find a certain page. After numbering your pages you can move on to the next step: creating a key. Creating a key is another very important page to have in your bullet journal and should come right after the index. A key is a place where you put what symbols represent what on your spreads. For example, if you look at the picture of my key above you will see that I drew a filled in circle to represent the tasks, and an open circle to represent the events. Your symbols can be anything you want and that is what makes bullet journaling so fun. You have the freedom to choose what you want to do!
The last part of the setup that I would like to talk about is a year over-view calender. This is a step that isn't required, like the other pages but is something that I find to be quite important. The year over-view calendar allows you to get a quick view of what the most significant events are for the upcoming months. This calendar isn't something that includes daily things but is more used for birthdays, holidays, and perhaps due dates for bigger assignments.
Bullet journaling is an activity that I do a few times a week to help myself relax and reflect, and I hope that you can find a hobby in it too. I hope that this article helped anyone out who was thinking about starting a bullet journal. It's a wonderful journey to be a part of. I hope to write more articles centering around this topic, so watch out for those. Until next time!